About Us: Personal Protection Equipment (PPE) for Safety, Medical and Food Service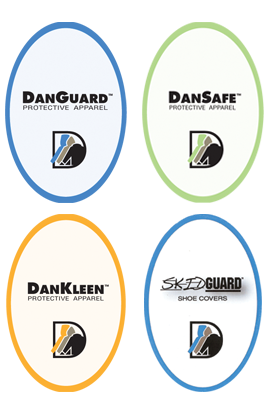 About Daniel Safety…
brings a wealth of knowledge and 40 years of experience to the industry. Our commitment is based on quality products, excellent customer service, and a complete range of protective apparel from basic coveralls to gas-tight suits.
We are committed to bringing the ever-changing technology and new products to our customers at a competitive price. "Our goal is to exceed our customer's expectation." We are very excited about our Daniel Family of Products featuring Danguard™, DanSafe™, DanKleen™, and Skidguard™ the newest member of our product family.
As our slogan says, "The Serious Source for Safety" with the products you need, backed by experts ready to discuss your application and specify the right product for your application. We know more about safety apparel than just the price. As always, thank you for your business and continued interest in Daniel Safety Products.